Post by simonedelautre on Jul 27, 2011 15:24:18 GMT -5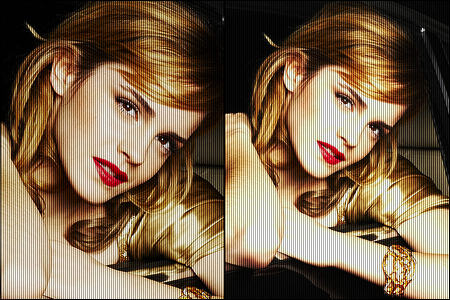 stop there and let me correct it
,
[/I][/size]
i wanna live a life from a new perspective
[/font][/center]

Simone realized a few moments too late that the thud she'd just heard had been Henry tripping and falling. She'd felt him pull away from her touch, but geez, the guy sure was strange. What guy didn't want a sexy girl touching him? She rolled her eyes at him again, not really caring if he was hurt or not. She didn't offer him a hand to pull him up, nor did she apologize. It wasn't her fault he was a klutz. Sheesh.

But then he started spouting a string of obscenities and her nonchalant expression turned into a glare. Her cheeks reddened, not with embarrassment, but with anger. Excuse me?! You're the asshole who tripped over his own feet. God, get a life loser," she yelled back at him, before turning to face the bar. The last thing she needed was to get into a fight and get kicked out of the place. Then her night would be a total disaster and driving all the way there would have been a waste of time.

She peered at him out of the corner of her eye, feeling a twinge of regret. He had actually been starting to amuse her. Or at least give her something to do besides feel sorry for herself. She'd been without any decent conversation for so long it felt nice to faux-flirt with him, even if he was a total geek. Pity. She supposed she'd pissed him off enough now that he'd leave her alone. That was what she'd originally wanted anyway, right? She took another long swig of her drink and decided she'd just have to find another interesting sort in the club. There had to be more than one guy in the town who was capable of conversing, right?




you come along because i love your face ,
[/size][/I][/size]
and i'll admire your expensive taste
[/font]
- - - - - - - - - - - - - - - - - - - - - - - [/center]