Post by ISSALYN! on Jul 1, 2012 16:20:54 GMT -5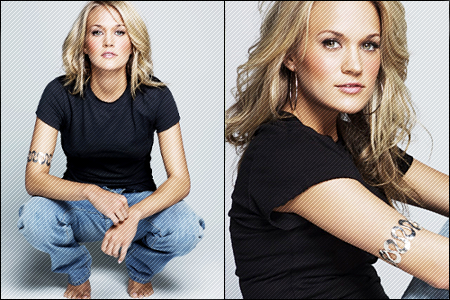 // I'M A WILDFLOWER\\
growin in the sunshine, soakin up the way of life i was raised in
[/size][/b][/color][/center]

After a year of informal "lessons" with Shane, Jayden was becoming a pretty confident rider. Shane had even bought her her own saddle, which was just starting to get broken in. As she rode along the narrow trail behind Shane, the saddle squeaked in tune with Willy's stride. Jay reached down and patted the mare on the neck. The two had grown to be close friends, and Jay could now walk, trot, and even canter the mare with ease.

Today they were on a mission to ride off Shane's property and onto some of the less popular trails at the lake. One of their favorite spots was a little cliffy area that looked out over the lake. They could spend hours there, sitting under the trees and spying on the lake-goes. The horses would stand and munch grass as long as they could, and occasionally a dog or two came along with them. Today though, it was just Shane and Jay and their two horses, packed down with some saddlebags. Jay wasn't quite sure what they contained, but when Shane was up to something, she knew better than to ask.

Instead, she just played along, whistling as she rode. From her seat atop Willy, she had a fine view of the back side of Shane, but she'd gotten so used to his finely chiseled body she rarely took notice anymore. "Are we there yet?,"
[/b] she asked jokingly. She knew the trail as well as he did by now, and knew they were still at least 10 minutes from their destination.
"You aren't going to tie me up and throw me in the lake, are you? If you want to get rid of me I'm sure there are easier ways."
[/b]
Teasing was just a natural part of their relationship, and something that probably wouldn't change anytime soon. It helped Jay not to worry about serious things, such as where the relationship was headed. It also made her quit worrying and be herself. She was never really concerned with her image, but since she started seriously dating Shane, she sometimes saw the eye-rolling by his admirers. He could have had his pick of almost anyone, yet he was dating her. She'd tried learning to care more about her appearance, which had resulted in occasionally wearing some makeup, and purchasing a few shirts that weren't plain. As it was, today she was just in her riding jeans and a grey halter top. Nothing fancy, but it was just the two of them and she didn't see any sense in fussing about her attire when she was just going to ride a horse anyway.
[/color][/size][/justify][/blockquote][/blockquote]

runnin barefoot blooming in a summer shower, ponytail dancing
\\I CAN'T HELP IT, I'M A WILDFLOWER//
[/size][/font][/b][/center]
COMPLETE
[/b] with
550
[/b] words, just for
SHANE (FREE)
[/b]!
PS -
Nadda
[/b]
[/color][/size][/center]