Post by simonedelautre on Aug 3, 2011 15:37:45 GMT -5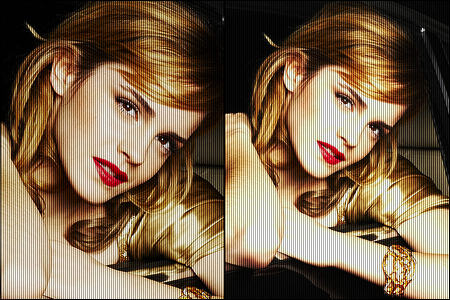 stop there and let me correct it
,
[/I][/size]
i wanna live a life from a new perspective
[/font][/center]

She didn't have to read the test results to knew what they'd say. She didn't have to listen to her voicemail to know what the doctor's office was calling about. But still, as she glanced down at the little plastic stick and saw a plus sign appear in the window, she felt sick. Of course, she'd been feeling sick almost all the time lately, so that really didn't mean anything. But the tears that formed in her eyes as she sank down against the wall in the corner of her bathroom confirmed her fears and anguish.

She'd moved to this lonely town hoping to patch things up with her mom. Instead, her mom had been anything but friendly and Simone was still stuck living in a room in Millie's Inn. It was a decent room. A wall divided a cramped bedroom from a larger living area that had a loveseat, tv set, and a mini kitchenette. But it was a far cry from the spacious houses she'd grown up in, and with few friends in the town, she was growing restless spending her days in such cramped quarters. And now, living with the news that she was about to face her greatest fear was eating her alive.

She knew without much thought who she needed to call. There had only been two guys in her life since she'd been in the town, and none at least a month prior to that. Of the two...one had been a horribly drunken one-night-stand. Though the other was not sober, she had been in her right mind enough to at least remember the unfolding of events, and knew it had to have been the one she couldn't remember at all. She wished it was the second, but reason told her it was the first. The creep from Beatz, with the stony eyes and pale skin. God, he really had to be the worst guy to enter such a predicament with, but here she was.

Simone pulled her cell phone from her pocked, and scrolled through the list until she found his name. Henry. Henry Wellstrop. If he hadn't forced her to let him put his number in her phone before she'd left, she never would have been able to find him again. She could have called the school looking for a Henry, but without his last name, she highly doubted they would have given her any information. Before she could change her mind, she clicked the 'Call' button and waited for it to ring. She really hoped he wouldn't pick up, because leaving a message would be easier.




you come along because i love your face ,
[/size][/I][/size]
and i'll admire your expensive taste
[/font]
- - - - - - - - - - - - - - - - - - - - - - - [/center]