Post by harrisontate on Jul 25, 2011 14:48:28 GMT -5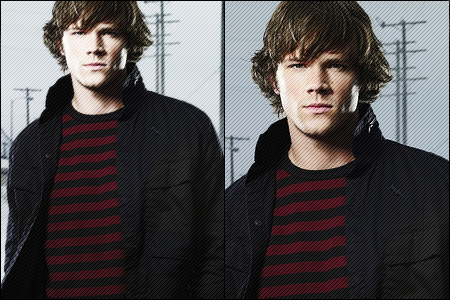 more than meets the eye, thought process is geared
T O C A U T I O N T O T H E W I N D
we shuffle along indiscriminately

[/font][/size]
* * * * * * * * * * * * * * *
[/font][/size][/sup]


Dark hair spilled across the coming senior's head as he leaned over a book in a secluded corner of the library. Studying? No, school wasn't in session. The town was too cheap to have summer school there. Reading? Perhaps, though it had been awhile since he'd remembered to turn a page.

He'd chosen that corner of the Thorpe High School Library Media Center for a reason. It was the only part of the school that was open during the summer, since it served as both high school and citywide public library. On the front wall of the main floor, a span of glass doors opened to the public and let in a lot of light. Downstairs, matching glass doors ran across back corner. Down them was a dark hallway. It was the entrance to the library from the high school, and since it was summer, no lights were on. This made the small corner with a couple of tables and chairs one of the darkest, quietest places in the building. The bookshelves by the tables held textbooks, so the area was rarely frequented when school was not in session. A wall separated that small study alcove almost entirely from the rest of the downstairs, which was mostly filled with computers, a couple magazine racks, and then two fully-enclosed private classrooms.

The book he'd pulled off the shelf and now stared at was a seeminly outdated copy of a Physics textbook. It was a well-worn hardback, with a few ripped and folded pages. Highlighting on the text had been done so long ago it was now faded and barely noticeable. Not that the boy would have noticed it anyway. He could stare at the book and pretend to read it all he wanted, but his thoughts were far away. He only came to the library when he wanted solitude. He just wanted to be left alone. Away from the too-cheerful sunlight and the handful of people he considered close to him. Actually, there were so few he could count them on one hand. No, make that two fingers. The only people who had a remote clue about him were his godparents - the couple he'd been entrusted to after his parents and sister died as a result of a car wreck just 3 summers before.




[/justify][/blockquote][/blockquote]
* * * * * * * * * * * * * * *
[/font][/size][/sub]
more than meets the eye
H E A D S W I M S, H E A R T C R I E S
BECAUSE HOPELESSNESS RESIDES

[/font][/size]

GRAND TOTAL OF 500 BABY IT'S complete FOR THE EYES OF awry/kinsley

[/center][/size][/blockquote]