Post by ISSALYN! on Jul 1, 2012 13:48:47 GMT -5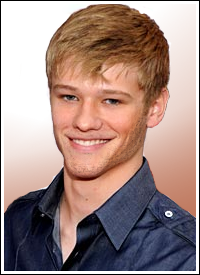 I JUST WANT TO MAKE SURE YOU KNOW
[/font][/size]
just who you're getting under
{ THIS OL HAT }
- - - - - - - - - - - - - - - - - - - - - - - - - - - - - - - - - -
[/font][/size][/sup]

It had been two weeks. Two long, miserable weeks. Ethan's parents had questioned his missing phone and had seemed worried when he told them he'd rather just buy a new one. They asked him repeatedly if something had gone wrong with Aria, but he just kept brushing them off saying she was still busy cleaning up the farm. They probably knew as well as he did that two weeks was a long time, and they had their secret fears about what exactly had caused this rift between the teens.

Ethan had bought a new phone, spending money he had been saving and planning toward putting to something else. He had been really upset at first and ashamed of what he had done. But that had faded into a dim anger. How could she ignore him for two weeks? She had to know his phone was kind of important, yet she hadn't brought it to him or called their home phone to chat. Nothing, not one word.

His mind had replayed that night countless times, searching for every detail he could grasp. Unfortunately, it had been late and he had been so tired that he still felt like he was missing pieces of the puzzle. Had something happened, and caused her to act this way toward him? Or was she just mad about him running off that morning? Ethan wouldn't blame her for being upset, but he hardly felt the cold shoulder was necessary.

In order to evade his nagging conscience, Ethan had taken up a job at the local stable. It turned out one of the normal crew was on vacation, and they were happy to have someone fill in. The pay was minimal, but it would at least earn back the money he'd spent on his phone. Driving around mowing the fields and mending fences wasn't too hard of work, and it got him off the family property where it seemed he could never escape the concerned glances of his parents and siblings.

He was fine, really. Or he had been, until the barn owner reminded him there was a show today. A show...and he had a sinking feeling Aria might be in it. He didn't want to see her anymore. He just wanted to get over her and move on with his life. She was clearly done with him, and he just needed to accept that.

Hopeful, Ethan had offered to go mow the far pastures. With a shake of her head, the barn manager had thanked him but turned him down. "No," she'd said, "I'll need someone to work the arena a few times during the day and help out with other things for the show. For this morning, I'll just have you help me in the announcer's booth. We'll have a lot of people coming up to register for their classes before the show begins, and I could use an extra hand." He'd offered a dim smile and nodded, though groaning inwardly. Great, if Aria was coming to the show, he'd have no chance of escaping her then.

So there he was, sitting in the announcer's booth watching the trucks and trailers pull in. He'd seen her dad arrive, but he was alone. Ethan felt his hope rise, thinking maybe Aria had decided to stay home. But then that just made him worry more. Was she grounded? Did her parents know what had happened? He shook his head and went to run his hands through his hair. As he did so, he had the momentary shock one always has after getting a haircut. He still wasn't used to feeling it shorter, and was a little nervous how Aria would act...if she showed up. He'd already seen a few girls from school this morning, and between the haircut and shadow of stubble on his face, most of them hadn't even recognized him. He was hoping Aria might glance over him too.




[/justify][/blockquote][/blockquote]
- - - - - - - - - - - - - - - - - - - - - - - - - - - - - - - - - -
[/font][/size][/sub]
cause girl i'm not the kind
{ TO TWO TIME OR PLAY GAMES BEHIND YOUR BACK }
[/font][/size]
I'M A LITTLE MORE COUNTRY THAN THAT
[/font][/size]

WORDS 800 STATUS complete NOTES aria

[/center][/size][/blockquote]