Post by ISSALYN! on Jul 6, 2012 14:59:26 GMT -5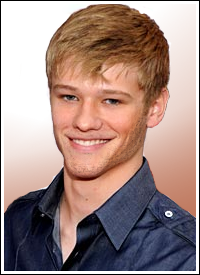 I JUST WANT TO MAKE SURE YOU KNOW
[/font][/size]
just who you're getting under
{ THIS OL HAT }
- - - - - - - - - - - - - - - - - - - - - - - - - - - - - - - - - -
[/font][/size][/sup]

Turmoil. That one word pretty much summed up the recent event's in Ethan's life. The summer had started off brilliantly. He'd been enjoying Aria's company and finally starting to feel like he had a grasp on life. But everything had come crashing down with the results of one pregnancy test.

His parents had said some not-too-nice things about Aria and ended up sending him off to his grandparents. They said they just wanted to show her family what it would be like if she planned to have the baby alone... He was certain they just wanted him to forget about Aria, and keep him from causing any further trouble with her. Though he wasn't sure how much more trouble he could cause. It wasn't like he could get her pregnant twice in one summer, and she had run off to make some silly record deal anyway.

It was all a lot to take, and he actually found himself glad to be away from it all. Away from his siblings, disappointed parents, and the pushiness Aria had impressed upon him lately. Everything was about her - what she wanted, what she didn't. Her ideas, her life. None of it was about him or where he wanted things to go. He sighed, wishing once again that he had just left matters be and never slept with her. But she had wanted it, and after she encouraged him, he had thought he wanted it too. But now he just regretted it...and not just because of the baby.

He sighed, breaking the silence that was only otherwise disturbed by the porch swing. His grandparents lived in an old two-story farmhouse, complete with a wrap around porch. It wasn't a large house, but it was homey. He was used to living on a farm, but there was just something special about their older homestead that made him smile. The creak of the porch swing, the breeze rustling through the trees, the smell of ice cold lemonade fresh made by his grandma. It was almost too good to be true.

He'd only been there two days, but it had given him a lot of time to think and clear his mind. He'd walked the perimeter of the closest field, gone down to the creek to fish and wade around, and had even played a couple games of chess with his grandpa. It was just the three of them, plus a handful of animals, and he liked it. He noticed they were starting to show their age a little more, and wondered if they wouldn't be interested in letting him stay on permanently to help out on the farm. He'd wanted to go to college to become a veterinarian, but he just didn't have the grades for it, and farming was the only other thing that interested him.

Ethan wiped a hand across his brow, which was beading with sweat thanks to the humid temperatures. It was over 90 degrees and felt pretty smothering. Still, he'd rather be outside daydreaming than stuck in the house staring at the walls. He had no internet, no cable TV, and his phone barely got service. There wasn't exactly much to do indoors.

His grandma had said the neighbor who helped out might be over soon. Ethan was happy to hear they had a neighbor who was leasing part of the farmland and even helping out a little with the hayfields his grandparents were still using themselves. He was also curious to meet the man. Grandma had mentioned that the man had a "lovely little girl" who sometimes came over to help out with gathering chicken eggs or weeding the small garden, but she hadn't said more than that. He wondered if she was around his little sister's age - maybe 10 or so. Hopefully she was old enough she could at least be a little company now and then.



[/justify][/blockquote][/blockquote]
- - - - - - - - - - - - - - - - - - - - - - - - - - - - - - - - - -
[/font][/size][/sub]
cause girl i'm not the kind
{ TO TWO TIME OR PLAY GAMES BEHIND YOUR BACK }
[/font][/size]
I'M A LITTLE MORE COUNTRY THAN THAT
[/font][/size]

WORDS 780 STATUS complete NOTES keegan

[/center][/size][/blockquote]